Having effectively served thousands of Elementary School students worldwide, Eleni Theodorou continues to inspire young children to curiously explore their budding emotions.
It is through her tantalizing tale "Noko The Knight" coupled with her compelling multi-sensory program, "Noko's Culture of Compassion Campaign" that students firmly understand that there is NO place for bullying, and that we have the power of choice.
"Yes! I am a Knight! I CHOOSE to do what's right!"
Her dedication and colorfully creative approach impact-fully teaches students the art of Compassion, the importance of kindness, forgiveness and cultural appreciation.
"No matter how long the night, the day is sure to come…"
– African Proverb
Why Eleni Theodorou?

Well rounded educational background in psychology.

Natural talent for captivating and engaging students, allowing for lasting impact of her work.

Focused on holistic healing of her students and their families.

Effectively served students in the United States, Africa and the United Kingdom.
Why Noko's Culture of Compassion Campaign?

It is rooted in the school of Positive Psychology


Students are taught cognitive flexibility, accountability and the value of cultural diversity.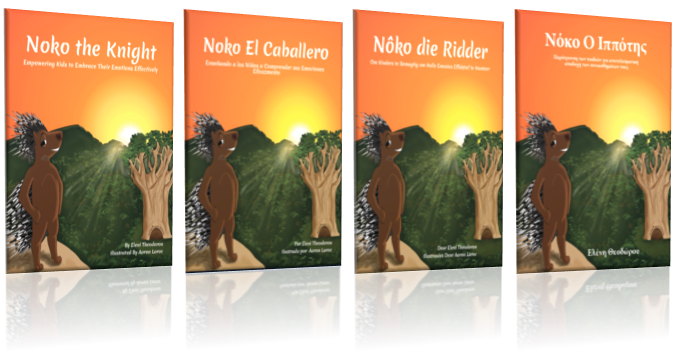 Lovely children's book

–

Great book my 6 year old enjoyed reading it with …